The Burly Buckshot
Regular price
Sale price
$11.00 USD
Unit price
per
Sale
Sold out
The perfect metal footbag when you love the weight! Great for learning stall tricks at 2.25 inches in diameter and loosely filled with heavy metal. You're going to love it!
Specifications

Panels: 14

Size: 2.25 Inches

Filling: 50 G. Metal / 20 G. Perfect Plastic

Fullness: 50% Full

Pop: 6/10

Stall: 10/10
Care Instructions

Rule #1 - The better you take care of your footbag, the longer it will last!

Rule #2 - Avoid scraping the hacky sack under your feet on asphalt to scoop it up, this is not good for the longevity of your sweet, sweet footbag!

Rule #3 - Footbags get dirty... this happens. You'll notice I don't use White material on any of my styles. Best to clean with a warm, damp rag. Avoid getting your bag soaking wet as it gets a little stiff when it dries. It's not the end of the world, just a recommendation!

Rule #4 - Kick it and have fun! Don't stress about it too, too much.
Share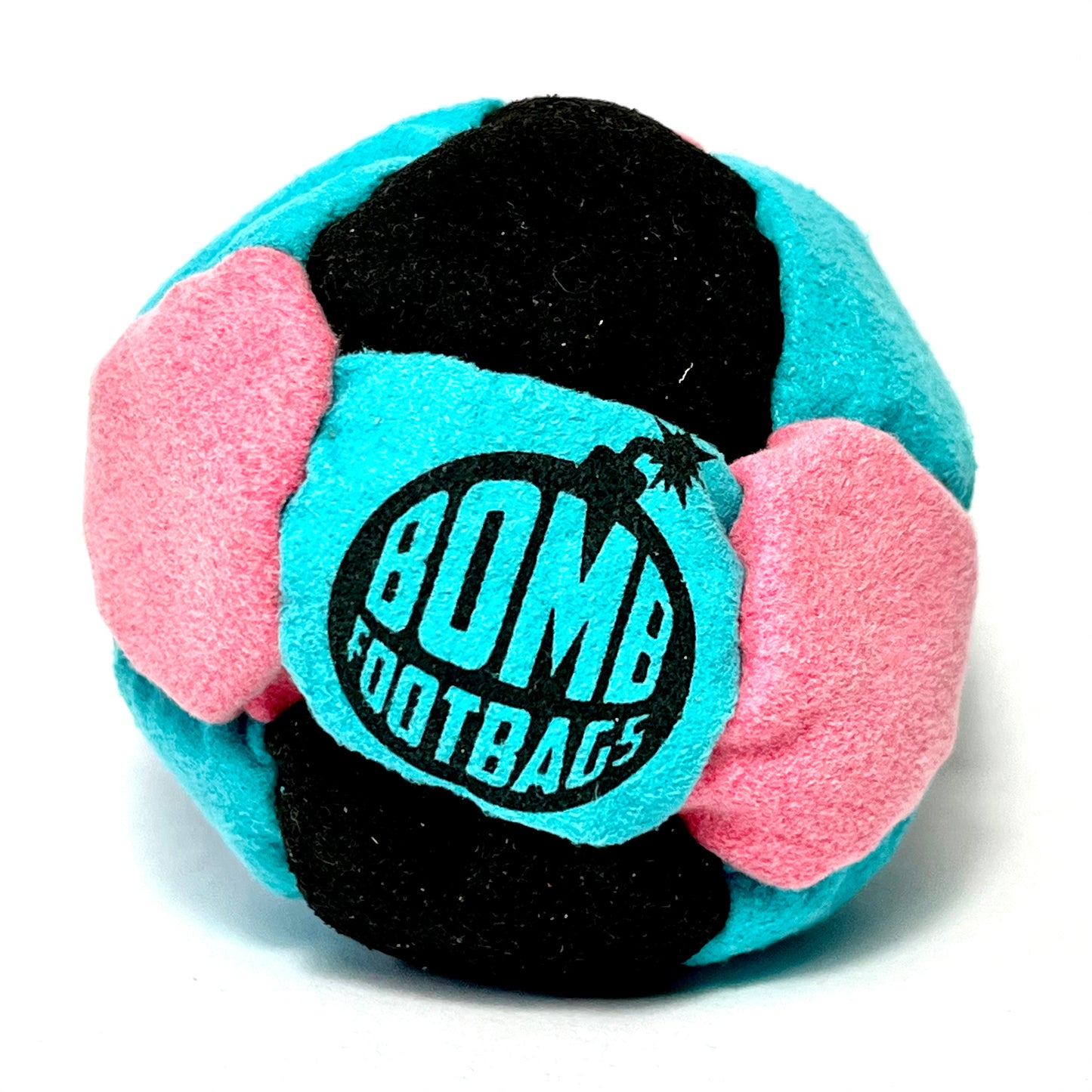 Promo Codes - Have More Fun!

Use code BUY2GET1 with a total of 3 footbags in your cart or BUY3GET2 with a total of 5 footbags in your cart for the best deal!

Which Footbags are best for me?

Check out the FOOTBAG SELECTOR page for a more detailed description of all the styles and how to chose your favorites!